If you use PayPal, JVZoo, or ClickBank as your primary payment processing platform then you know very well that while it is a good system, there are some severe limitations when trying to sell multiple products from multiple websites.
Namely, the Instant Payment Notification, or IPN.
The  IPN is an important tool for integrating with 3rd party systems, such as membership sites, ticketing systems, and various fulfillment systems.
The problem with these platforms is that you can only have one IPN forwarding URL.
With the plethora of systems that every professional online entrepreneur must use to make money online, chances are that you will need the ability to forward the IPN data to various systems at the same time – the time of sale.
Doing That With PayPal, JVZoo Or ClickBank Is Pretty Much Impossible
Now there are other ways to do this, but most of them are either too technical, or still limited in what they can actually do.
And that is exactly why we developed the Sonic IPN plugin.
You see, 'the other guys' can push data to multiple platforms, but they can't specify what transaction can go to what platform.
We accomplish this by redirecting IPN data based on product 'title/name' (note – not product description).
They say a picture says a thousand words…  Take a look at this and I think you will agree…
OK, so now you know that Sonic IPN creates possibilities for your business that no other IPN redirect plugin / software can.
So if you are looking for a simply, yet flexible and effective solution which will allow you to integrate PayPal, JVZoo, or ClickBank with multiple delivery systems, then Sonic IPN is a must have efficiency tool for your business.
So go ahead and click on the buy now button below to secure your license of Sonic IPN today.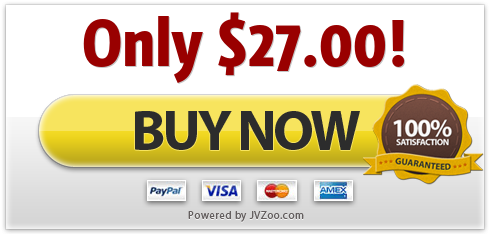 Licensing Terms: Single domain installation for personal use only.
Your Satisfaction is Guaranteed!
Try Sonic IPN for 60 days. If you don't like it, we'll refund every penny.
Now of course if you find Sonic IPN isn't everything that we say it is then simply email us at our support desk and we will refund you the full purchase price within 24 hours of your purchase.  That rock solid guarantee is good for 30 days… which gives you more than enough time to test out Sonic IPN so you can see for yourself how useful this plugin really is.
Money Back Guarantee
It's really quite simple. Try our plugin for up to 60 days. If you like it do nothing.
If it's not for you, contact support and you'll be promptly and quietly returned every penny of your order today. No questions asked!
Security Guarantee
Process your payment with confidence through our secure checkout process.
Your confidential information is 100% secure and your privacy is guaranteed. Feel free to check out our privacy policy below.

Support Guarantee
We have dedicated support staff ready if you need help with the Sonic IPN plugin.
We're a reputable company and take pride in our support. We're always here if you need to contact us by email or phone.